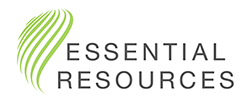 Essential Resources helps our clients get monies they are absolutely entitled to, but not yet receiving and we do it on a contingency basis.  If we don't find monies, it's on us.
We offer time-tested tax strategies that greatly improve your profitability by leveraging existing tax codes making the most of those very expense items that impact your net profits.
Student Loan Debt in the United States currently exceeds $1.4 trillion dollars. If you are one of the millions of Americans that are stressed and struggling with high levels of student loan debt, our new platform is the perfect solution to give you much needed student loan relief.